Shopping Cart
Your Cart is Empty
There was an error with PayPal
Click here to try again
Thank you for your business!
You should be receiving an order confirmation from Paypal shortly.
Exit Shopping Cart
Dr. Joseph White, Author and Speaker
This past week, I was honored to have the opportunity to speak as part of a breakout session at the Convocation of Catholic Leaders. The breakout session was titled, "The Silent Voices: Reaching Out to the Victims of Violence, Abuse and Trafficking." Here is the full text of my remarks:
My name is Joseph White. I am a clinical psychologist specializing in work with children and families and a National Catechetical Consultant with Our Sunday Visitor.
I am passionate about this topic because of the number of children and families I have worked with affected by abuse and violence. I have seen the deep pain that abuse and violence brings in the lives of everyday families. Because I am known as a Catholic psychologist in my community, many of the families referred to me are Catholic. I see that abuse and violence affect families who are active in our parishes, as well as others in our community.  In addition, I have worked with survivors of human trafficking, both in the United States and in Southeast Asia. I have witnessed the deep and all-encompassing wounds that come from treating people as commodities. This is an issue that touches at the very core of our Catholic understanding of the dignity of the human person.
Violence and abuse are widespread problems in society as a whole, and this touches many people in our parishes and communities as well. For example, estimates suggest that up to one out of every 3 to 4 females and one out of every 5 to 6 males are victims of sexual abuse.

There are psychological and spiritual correlates of abuse that are intertwined, such as feelings of hopelessness, doubts that God exists, and at times, doubts that the Christian community cares or is able to provide help or support. This is especially true when the violence and abuse we know is so widespread in our society is not openly discussed in our Catholic communities.
As Pope Francis states in The Joy of the Gospel (24), "the Church which 'goes forth' is a community of missionary disciples who take the first step, who are involved and supportive."
What does it mean for us a Church to "take the first step," when it comes to survivors of abuse and violence? It means finding creative ways to meet two primary needs of these survivors -- the need for appropriate professional services and the need for a supportive social community. What systems are in place to refer survivors of abuse and violence to qualified trauma-informed professionals? It is important to keep in mind that trauma is a specialty, and professionals providing services to survivors should be well trained in the core trauma competencies identified by experts as necessary for effective treatment. "Trauma-informed interventions," as defined by the Centers for Disease Control, are those that "are delivered in a way that is influenced by knowledge and understanding of how trauma impacts a survivor's life and experiences long term." Access to services for persons of diverse cultural, linguistic, and socio-economic backgrounds should also be key considerations. In addition, there is a need for connecting people who have perpetrated abuse to appropriate services in order to help them find healing and break the cycle of abuse.
Mental health researchers have identified social support as one of the most important factors in mental health and an essential part of resiliency for survivors of trauma. For example, a 2017 Centers for Disease Control Guide to Preventing Domestic Violence emphasizes the importance of social support and community resources in mitigating long-term negative health consequences for survivors of intimate partner violence. In The Joy of the Gospel (46-49), Pope Francis speaks of the Church as a "mother with an open heart." Do survivors of abuse and violence find in our parishes a welcoming and supportive community that is willing to accompany them? A community that affirms their dignity and allows them to discover and share their gifts as well as having their needs met? How might we strive to make our communities more welcoming of people with diverse, and often difficult past experiences? How can we welcome survivors of abuse and violence as fellow sojourners in need of healing and grace, as we all are? Pope Francis, echoing Pope John Paul's "spirituality of communion," speaks of accompaniment as the proper disposition of missionary disciples. Rather than talking a patronizing approach of simply "doing for" others, we are called to "walk with" others and share their experiences, their hopes and fears, their sufferings and their joys. In this way, we truly love one another as Jesus has loved us.
Today is the fourth anniversary of the Sandy Hook tragedy. Having visited Newtown and spoken with some of those connected with this event, I am resolved to do what I can to keep this from happening again. I wonder what wonderful things our world missed out on because the following lives were cut short:
Charlotte Bacon, 6
Daniel Barden, 7
Olivia Engel, 6
Josephine Gay, 7
Ana M. Marquez-Greene, 6
Dylan Hockley, 6
Madeleine F. Hsu, 6
Catherine V. Hubbard, 6
Chase Kowalski, 7
Jesse Lewis, 6
James Mattioli, 6
Grace McDonnell, 7
Emilie Parker, 6
Jack Pinto, 6
Noah Pozner, 6
Caroline Previdi, 6
Jessica Rekos, 6
Avielle Richman, 6
Benjamin Wheeler, 6
Allison N. Wyatt, 6
Mary Sherlach, 56
Victoria Soto, 27
Anne Marie Murphy, 52
Lauren Rousseau, 30
Dawn Hochsprung, 47
Rachel Davino, 29
May we never forget the precious lives lost, and may we each strive to bring peace to our little corner of the world. 
Click
here
to see my post from two years ago, where I told how one of these little victims is an inspiration for all of us.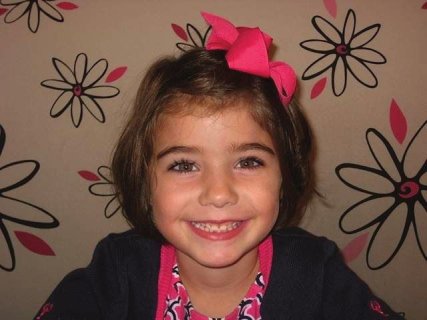 Today is the 2nd anniversary of the Sandy Hook School shooting. Pictured here is one of the children who died on that terrible day -- 6 year old Caroline Previdi. Caroline's life is an inspiration to me because of her generosity to others and her recognition of God's blessings in her life. She would save her money all year and empty her piggybank just before Christmas to buy presents for children whose families couldn't afford them. Whenever someone said something was "lucky," she would correct them, saying, "We aren't lucky, we are BLESSED!" I think there's a close connection between gratitude and generosity, and one of my Christmas wishes is that I can grow in both. Thank you for your short life and powerful example, Caroline.
I've been putting off commenting on this because I wasn't sure quite what to say, but as a psychologist, and considering the circumstance of his death, I feel I should say something. I have been a fan of Robin Williams pretty much all my life. His career started when I was a young child, and I remember seeing him on Happy Days and then Mork and Mindy. I even had some of those Mork suspenders that I wore around as a kid! In high school, my friends and I saw Dead Poet's Society at the theater every week until it went off. (I don't even know how many times we saw it!) I was awestruck by his performance in Good Will Hunting (and so, apparently was the Academy, since he got the Oscar). Who else had, at the same time, such comedic sense and such dramatic sensitivity?
And to top it all off, he was by all accounts of those who knew him, an extremely nice guy -- one who performed tremendous acts of charity on the condition that they wouldn't be publicized (now some of this is coming out).
It's so very sad to see this kind of immense talent, mixed with real humanity, come to such a tragic end.If you or someone you know is battling severe depression, please, please get help. And if the first or second or even third thing you try doesn't work, KEEP TRYING. Life is worth it.
Eternal rest grant unto him, O Lord, and may perpetual light shine upon him. May he rest in peace.
Please consider reading and signing my petition on Change.org to encourage the authorities in Panama, the United States, and England to investigate the alleged sexual abuse of indigenous children in Panama by a US/UK citizen. No one should be able to buy their way out of punishment for crimes against children!
UPDATE 5/16/2013 -- This man was arrested in Panama City today. Thanks be to God. Our Embera children can sleep safer tonight. Here's a link to the story in Spanish on Panama news:
Sometimes we know what God asks of us, but it isn't the easy thing to do.
We might know what God has asked of us because God has spoken to us through Scripture, Church teaching, opportunities that have presented themselves in our daily lives, or counsel we have received from others.
If we aren't careful. we could get caught up in rationalizing another path, talking us out of God's will for our lives.
It's important for us to remember that what is right is not always what is easy. This was true also for the early Church (and obviously for Jesus as well).
We should remain vigilant in prayer when we are at these crossroads. We may also wish to confirm our decided course of action through further study of Church teaching and through spiritual direction.
Eventually, though, there is a time for action. We should remember that God is with us and that we can do all things through him. (Phil. 4:13).
The tragic news of the shooting at an elementary school in Connecticut has shocked and saddened us all. Events like this bring us face to face with two of the most difficult questions of human existence -- Why is there evil in the world? Why do people have to suffer? Both Pope John Paul II and Pope Benedict have been asked this question, and both have given similar answers: We don't fully understand why there is evil and suffering in the world, especially when innocent children suffer, but we do know one thing for sure: God is always on the side of the suffering. Jesus' incarnation, which we are preparing to celebrate these weeks of Advent, is proof of God's solidarity with humankind. God himself became human, and though innocent, suffered even to death. And so we can know that God feels our suffering and loves us through it. God himself was in Sandy Hook Elementary in Newton, Connecticut, at the side of every child and adult who was injured or killed, and at the side of every parent outside who was afraid for their children. God is with us now as we struggle to understand what has happened and how to move forward towards a society where this could never occur.

The 3rd Sunday of Advent is Gaudete, or Joyful Sunday. But how can we have a Joyful Sunday after tragedy like this latest school shooting? 

Because the light shines in the darkness. Because the darkness of Advent will give way to the brilliant light of Christmas. Because God is with us.

It is this hope that we celebrate, and this hope that we must remember as we mark this third Sunday of Advent. God is with us, and invites us to reflect the light of Christ this Christmas. As his children, we must say, with God's grace, this light will not be overcome. We must renew our resolve to work together with God to build a culture of life, a civilization of love where every life is respected, nourished, and protected.

The light of hope shines brightest against the darkness of sorrow. For it is at this time that we must depend most fully on hope in order to claim the joy that is ours. God is with us, and all darkness, all mourning, every sorrow will one day disappear in the light of Christ.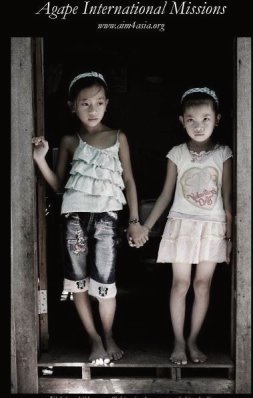 The kids you see in this picture are child prostitutes in Cambodia. I know it's unthinkable to us that children this young would be used in this way, but this is the face of human trafficking. Estimates are that as many as 30,000 children in Cambodia are involved in the sex trade. Last December, my wife and and I went to Cambodia to do trainings for the staff of three organizations that help to rescue and rehabilitate children like these. We were shocked and amazed by what we heard and saw. I will return in June  to do follow-up training as requested. (There are no child psychologists in Cambodia, but many traumatized children, and the good people trying to help them need help and support.)
The need is great, and everyone reading this can help make a difference. Please consider donating to the work of Agape International Missions (
www.aim4asia.org
), World Vision (
www.worldvision.org
), or New Hope for Cambodian Children (
www.newhopeforcambodianchildren.org
). New Hope, started by Texans John and Kathy Tucker, was the first place in Cambodia to care for HIV-infected children. Today, the Tuckers care for nearly 200 children onsite and approximately 1200 children who live in various areas around the country.
Scripture tells us in Isaiah 58:6,
"Is this not, rather, the fast that I choose:
releasing those bound unjustly,
untying the thongs of the yoke;
Setting free the oppressed,
breaking off every yoke?"
You really can help make the world a better place for children in Cambodia. Join with me today in "setting free the oppressed."
/