Shopping Cart
Your Cart is Empty
There was an error with PayPal
Click here to try again
Thank you for your business!
You should be receiving an order confirmation from Paypal shortly.
Exit Shopping Cart
Dr. Joseph White, Author and Speaker
Dear Friends,
Although we have heard very little about it, a category 5 hurricane (called Cyclones in the Pacific) directly hit the small island nation of Vanuatu last week. This country is one of the poorest and most vulnerable on earth, and many of its inhabitants have lost everything. There is extreme concern about starvation and disease in the coming days and weeks. I just made a donation for relief in Vanuatu, and I encourage you to do the same. Because the inhabitants of Vanuatu have such simple lifestyles, any money you could give would go a long way to help them. In the Catholic Church, Lent is the season of prayer, fasting, and almsgiving in which we prepare to celebrate the resurrection of Jesus. Please consider giving even a very small amount to help the inhabitants of Vanuatu "resurrect" their lives after so much suffering.
Joseph
Please consider reading and signing my petition on Change.org to encourage the authorities in Panama, the United States, and England to investigate the alleged sexual abuse of indigenous children in Panama by a US/UK citizen. No one should be able to buy their way out of punishment for crimes against children!
UPDATE 5/16/2013 -- This man was arrested in Panama City today. Thanks be to God. Our Embera children can sleep safer tonight. Here's a link to the story in Spanish on Panama news:
Sometimes we know what God asks of us, but it isn't the easy thing to do.
We might know what God has asked of us because God has spoken to us through Scripture, Church teaching, opportunities that have presented themselves in our daily lives, or counsel we have received from others.
If we aren't careful. we could get caught up in rationalizing another path, talking us out of God's will for our lives.
It's important for us to remember that what is right is not always what is easy. This was true also for the early Church (and obviously for Jesus as well).
We should remain vigilant in prayer when we are at these crossroads. We may also wish to confirm our decided course of action through further study of Church teaching and through spiritual direction.
Eventually, though, there is a time for action. We should remember that God is with us and that we can do all things through him. (Phil. 4:13).
One of my hobbies is writing music, and I am using the proceeds from my music to help fund mission activities. You can listen to this work here:
Sometime in the near future, this collection will also feature psalms I am setting to music.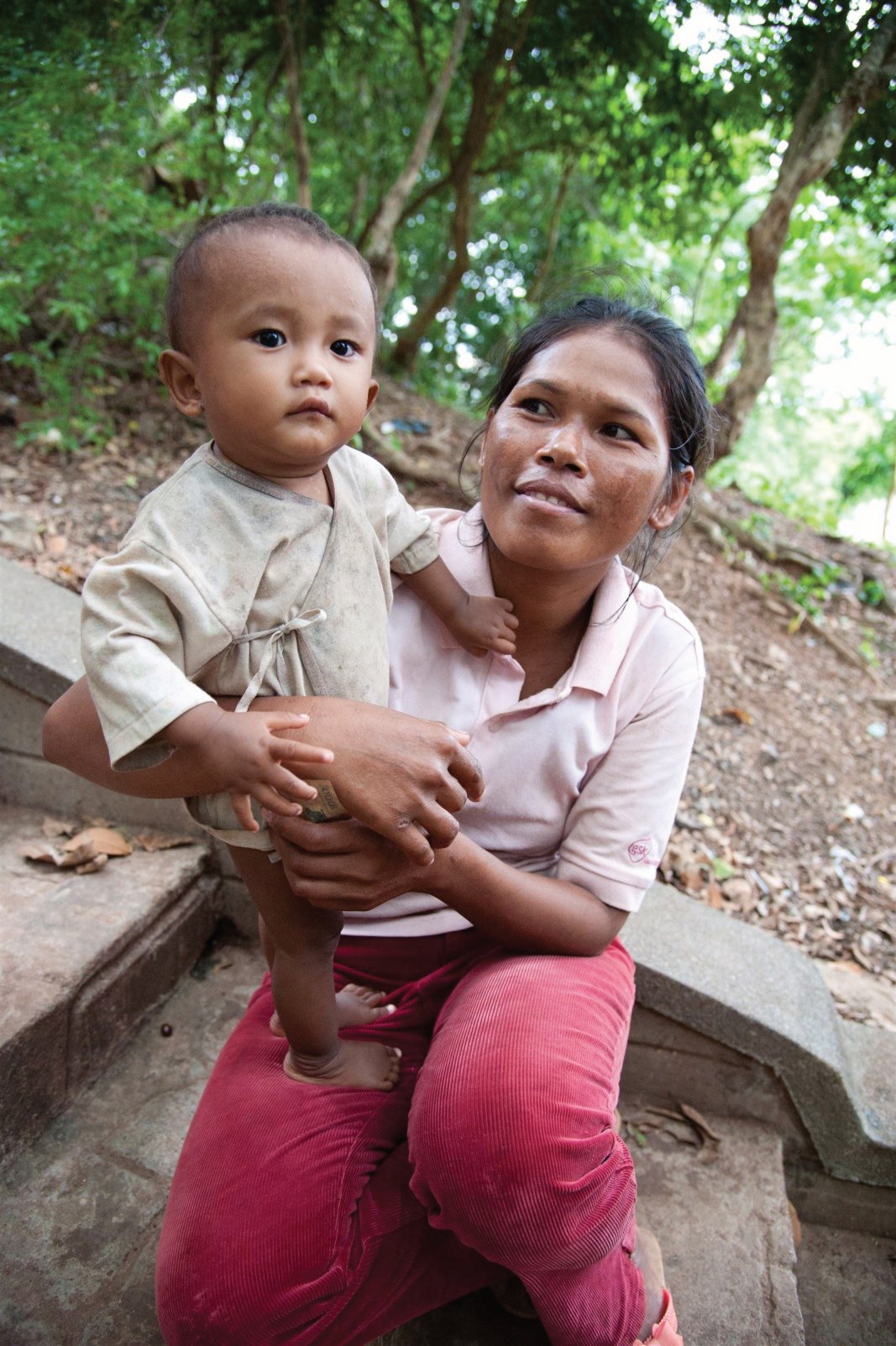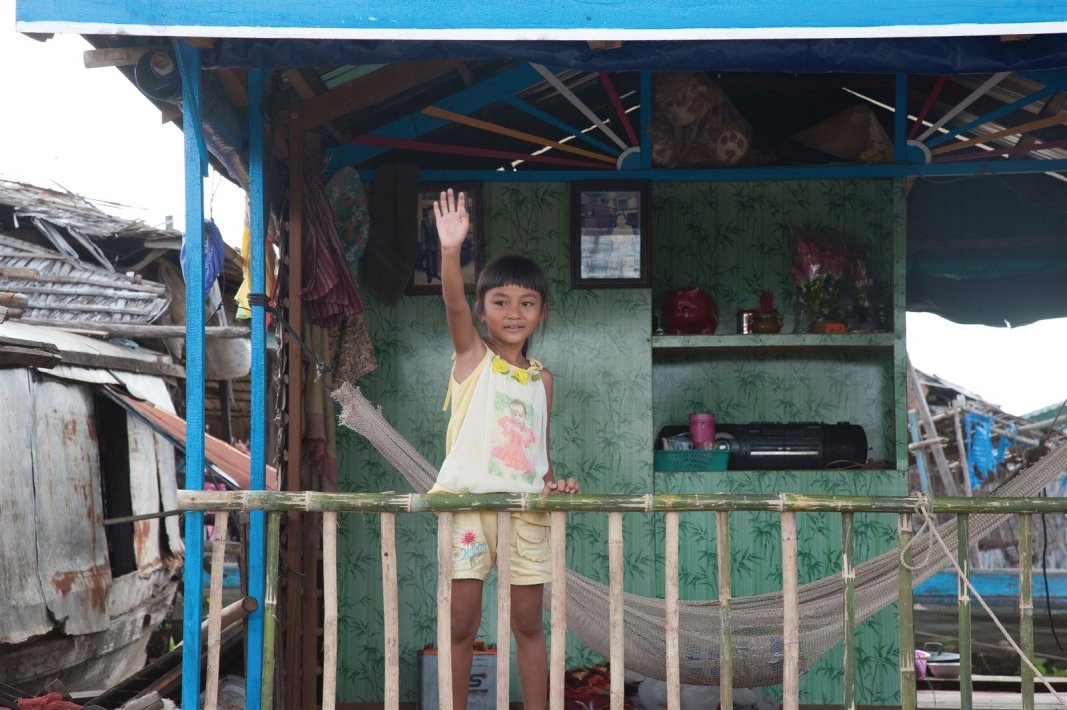 I spent four days in Cambodia giving continuing education and training to wonderful people who provide aftercare for children rescued from sex trafficking. To put this issue in perspective, I want to note that over half of the children I saw being served by these organizations were under age twelve. Some were as young as four or five.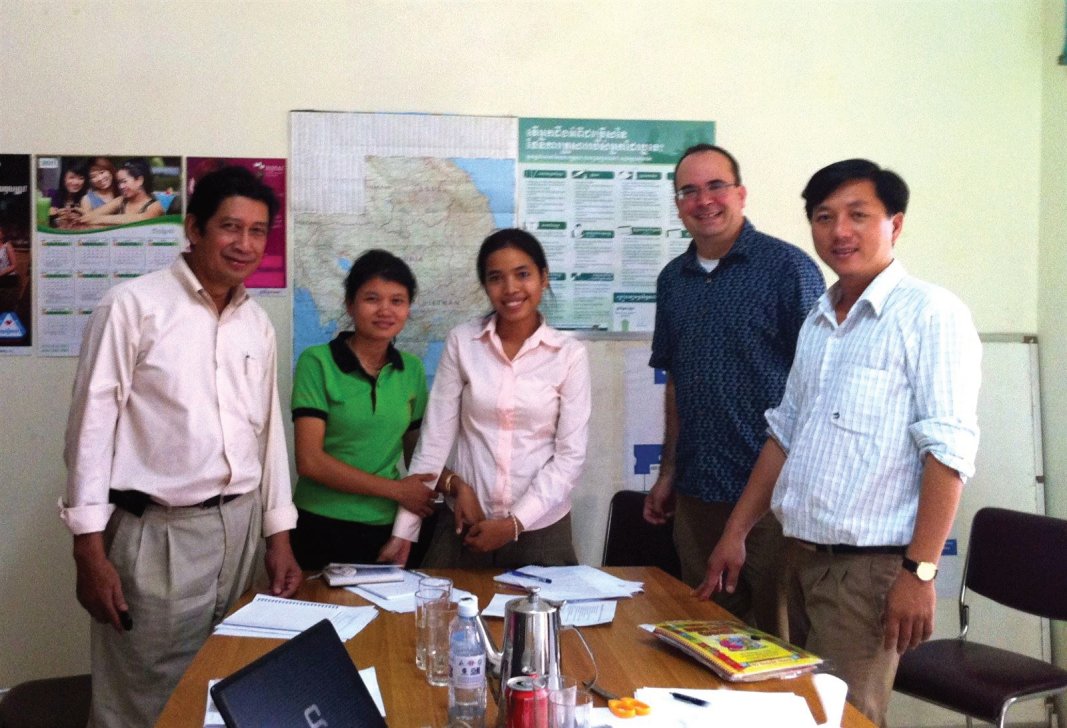 It was truly a blessing to be with the courageous and compassionate people who are leading the efforts to rid Cambodia of this terrible atrocity and bring healing to the children involved. Please pray for the three organizations I worked with -- AFESIP, Agape Restoration Center, and New Hope for Cambodian Children, which provides outstanding care for children who are HIV positive. 
Please note that no children or adults in these photos are known to be victims of trafficking. Out of respect for their privacy, I do not take or post photos of survivors of abuse. 
Just returned from the speaking trip to Cambodia. Thanks to all of you who were praying about this. The trip was a very blessed one. I will post some updates soon. in the meantime, please pray for the children who are dying from a new and mysterious epidemic there.
Here is an article about the community we work with in Panama. It includes some recent photos as well: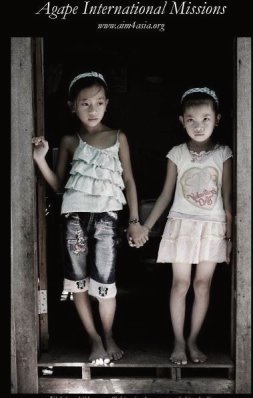 The kids you see in this picture are child prostitutes in Cambodia. I know it's unthinkable to us that children this young would be used in this way, but this is the face of human trafficking. Estimates are that as many as 30,000 children in Cambodia are involved in the sex trade. Last December, my wife and and I went to Cambodia to do trainings for the staff of three organizations that help to rescue and rehabilitate children like these. We were shocked and amazed by what we heard and saw. I will return in June  to do follow-up training as requested. (There are no child psychologists in Cambodia, but many traumatized children, and the good people trying to help them need help and support.)
The need is great, and everyone reading this can help make a difference. Please consider donating to the work of Agape International Missions (
www.aim4asia.org
), World Vision (
www.worldvision.org
), or New Hope for Cambodian Children (
www.newhopeforcambodianchildren.org
). New Hope, started by Texans John and Kathy Tucker, was the first place in Cambodia to care for HIV-infected children. Today, the Tuckers care for nearly 200 children onsite and approximately 1200 children who live in various areas around the country.
Scripture tells us in Isaiah 58:6,
"Is this not, rather, the fast that I choose:
releasing those bound unjustly,
untying the thongs of the yoke;
Setting free the oppressed,
breaking off every yoke?"
You really can help make the world a better place for children in Cambodia. Join with me today in "setting free the oppressed."
The people that run the rehabilitation center in this story -- Don and Bridget Brewster -- are friends of ours, and I did a training for some of their team when we were in Cambodia last year -- hope to return in the summer to do follow up training for their difficult work.

http://www.cnn.com/2011/10/23/world/asia/cambodia-child-sex-slaves/index.html?iref=obinsite#
We are back safely from our Labor Day Mission trip to Mexico. Thanks to all who prayed for this mission, which was a great success. Our Labor day Mission trips are primarily for taking clothing and religious education supplies to poor villages. Here are some images from the trip: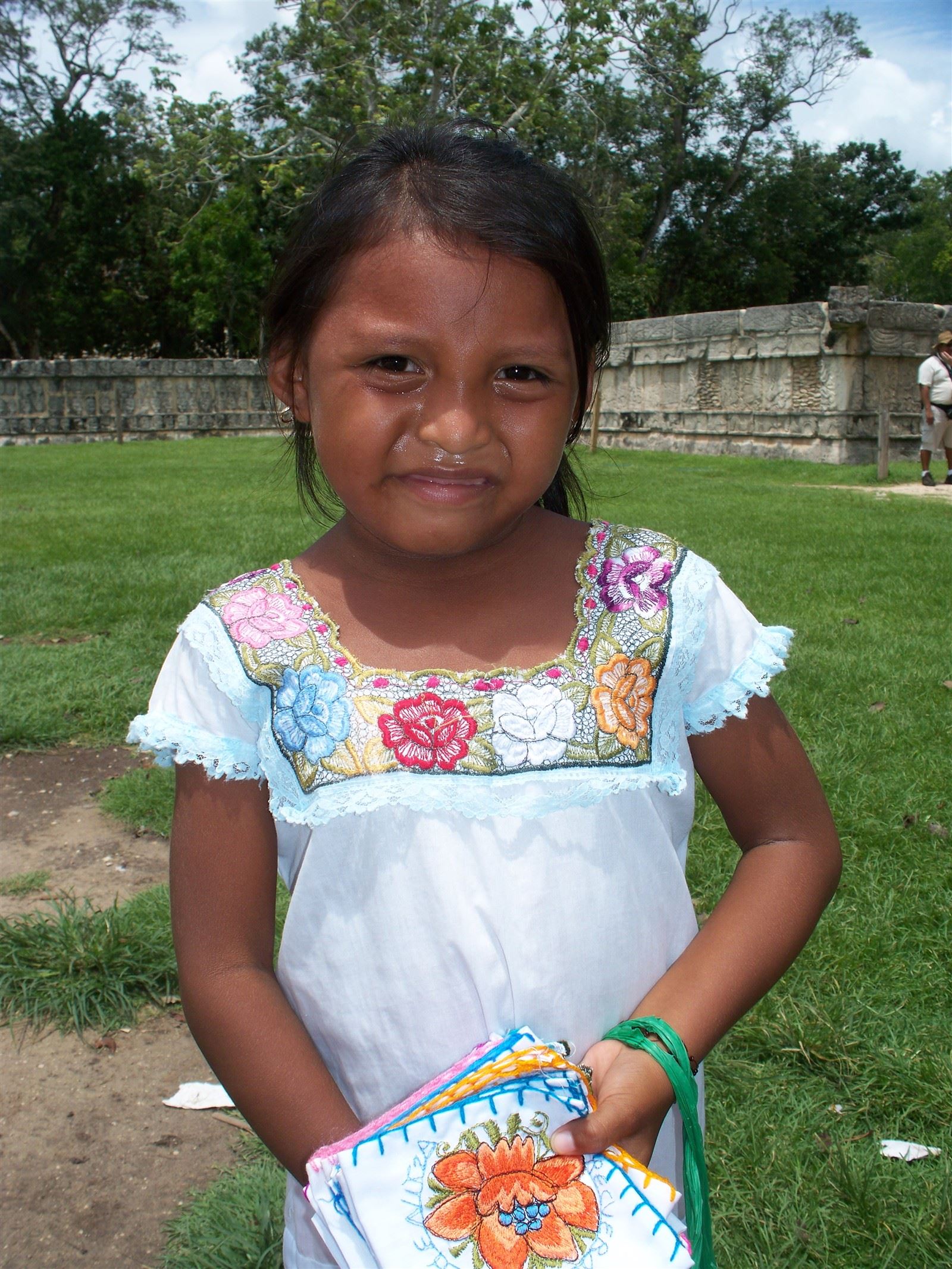 A mayan girl who was selling embroidered handkerchiefs. She was very hot and tired from working in the sun all day.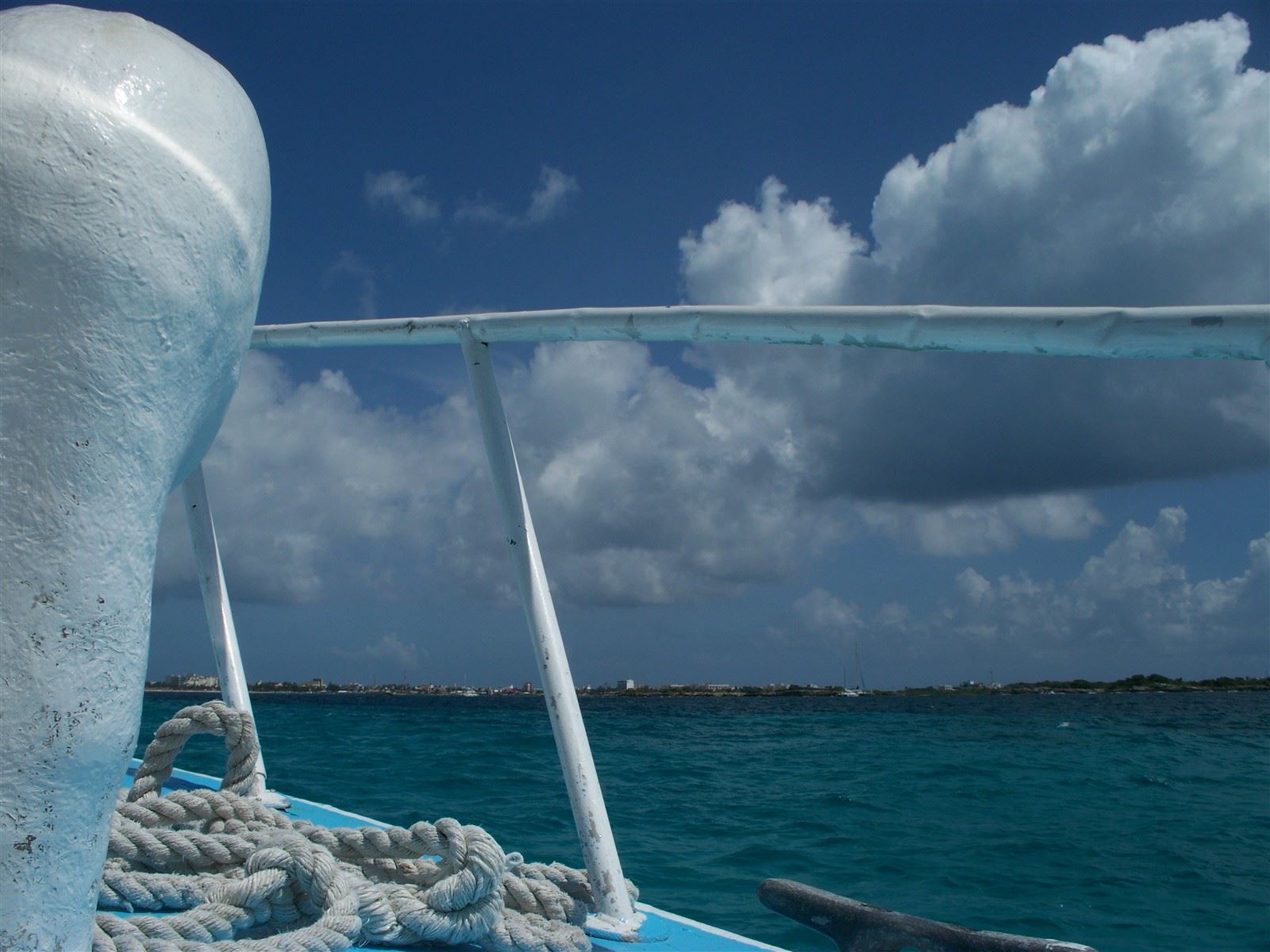 First glimpse of the island (Isla Mujeres) where we took this year's supplies (from the front of the boat).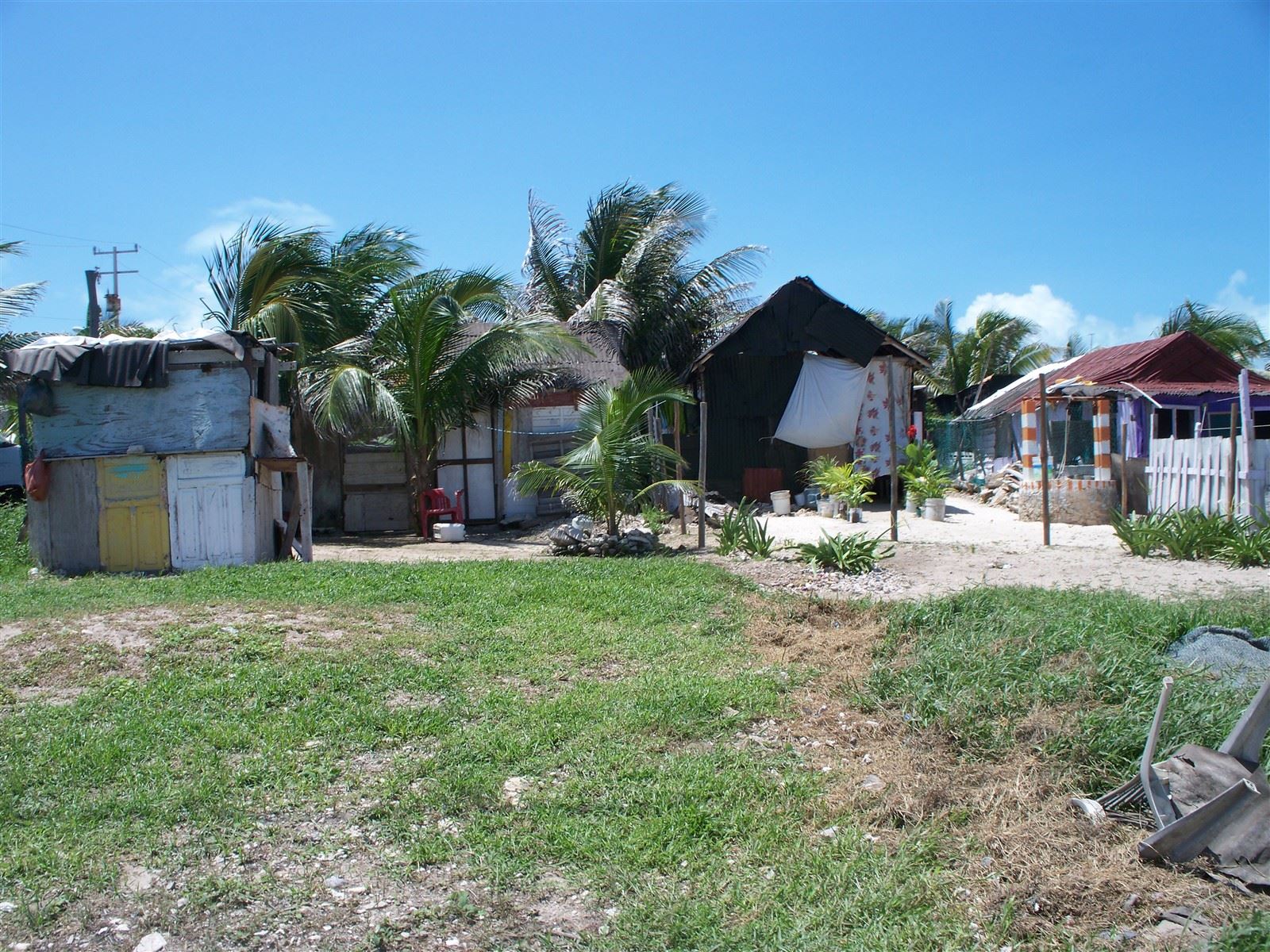 Colonia Guadalupana -- the community where we took supplies. It is comprised of many rows of one-room shacks, made of found pieces of wood and tin.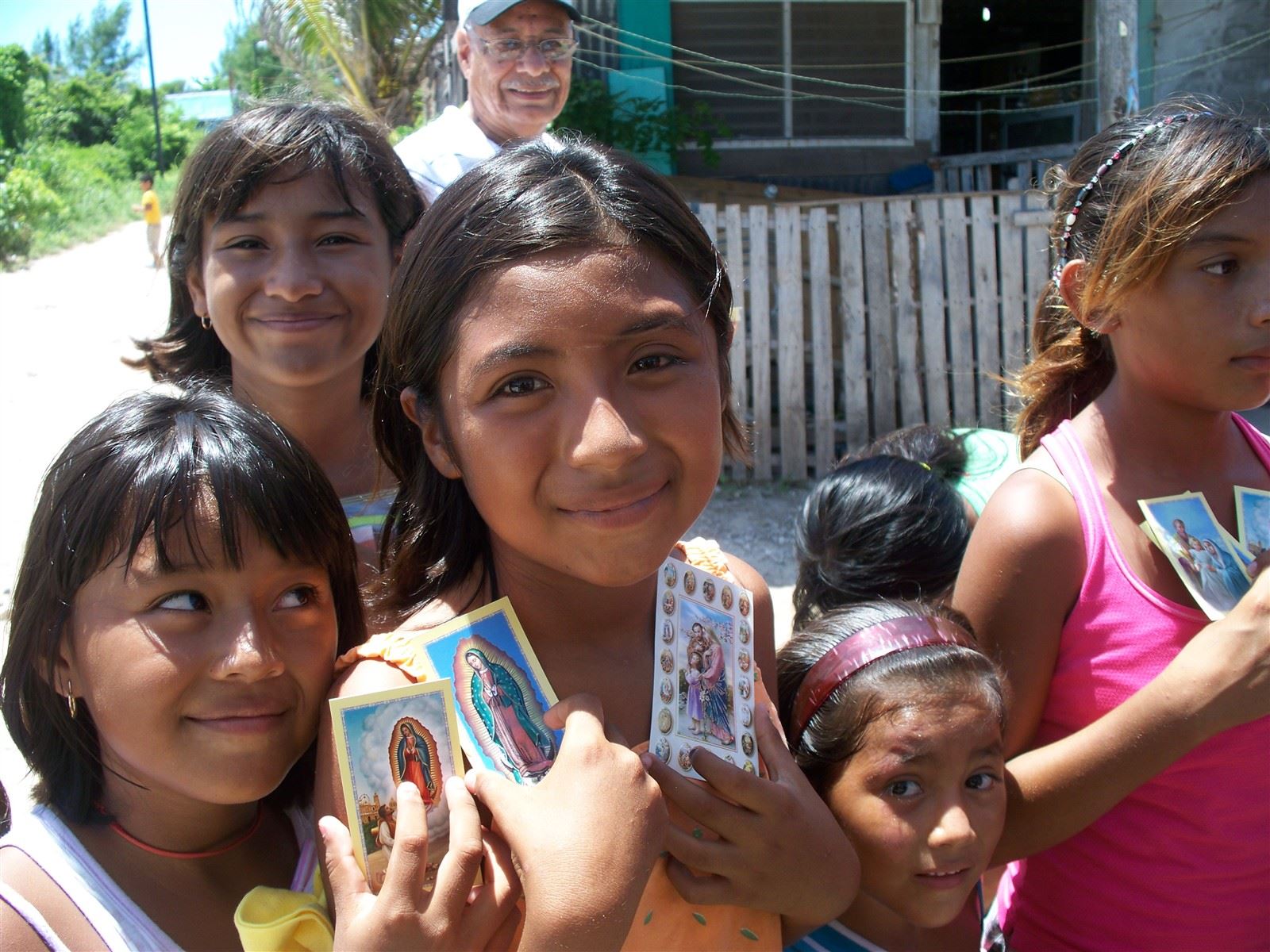 Some girls showing off their pictures of "mom."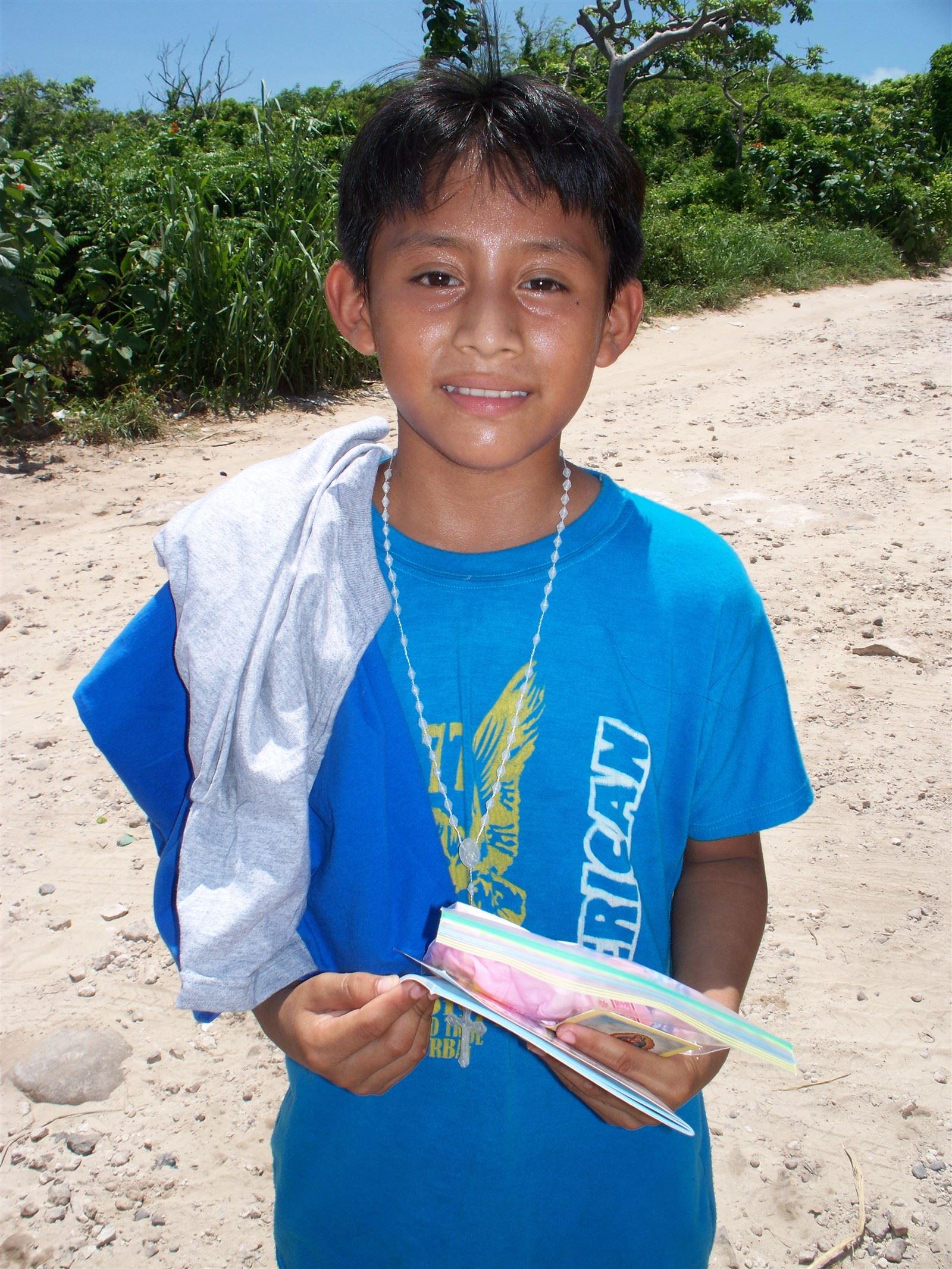 This is Juan. When I commented that he shares a name with one of Jesus' good friends, he was excited to tell me that he is also a good friend of Jesus and goes to Church every Sunday!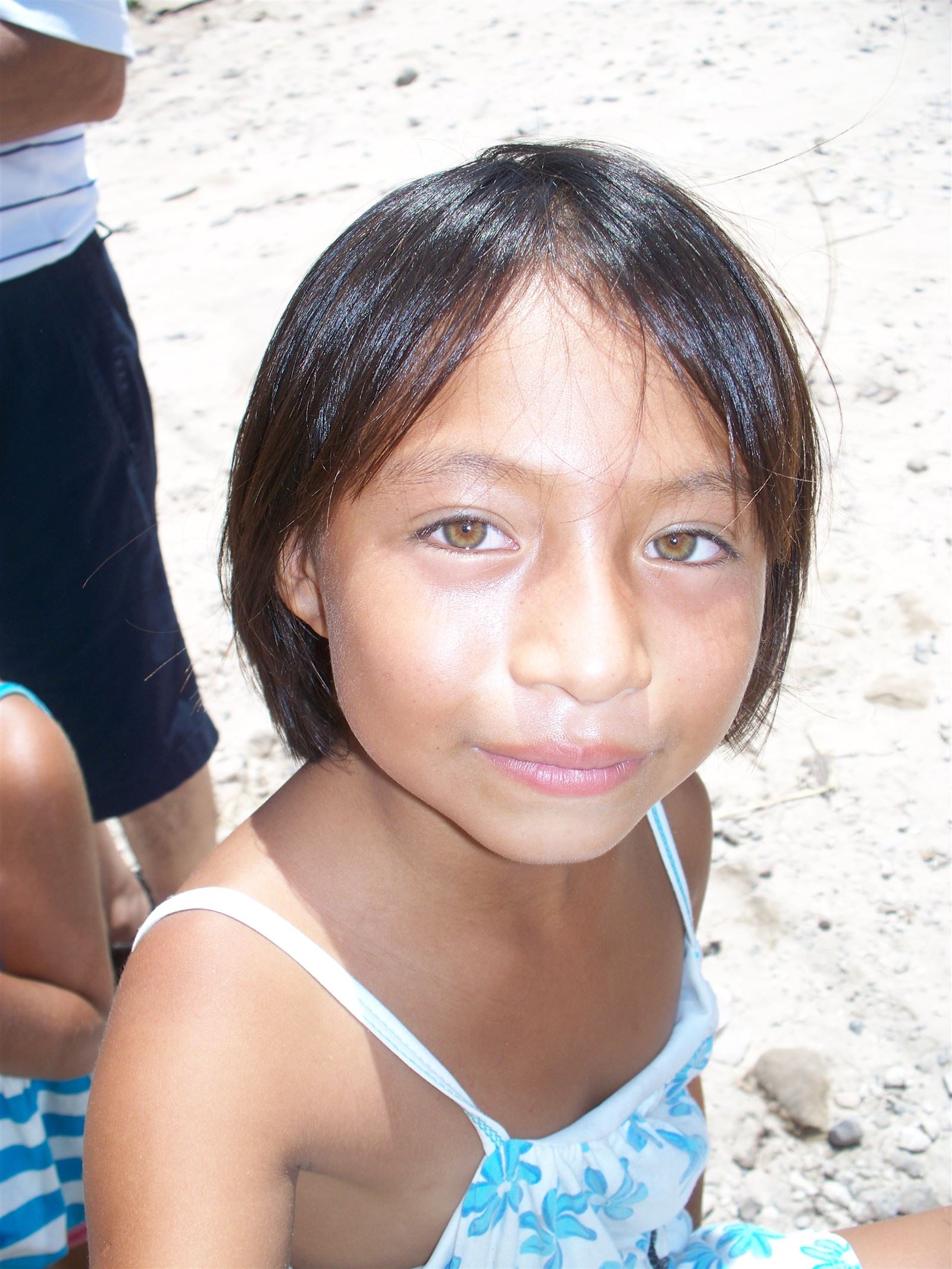 This is Perla, who waited patiently for a very long time just to talk to me. What a sweetheart.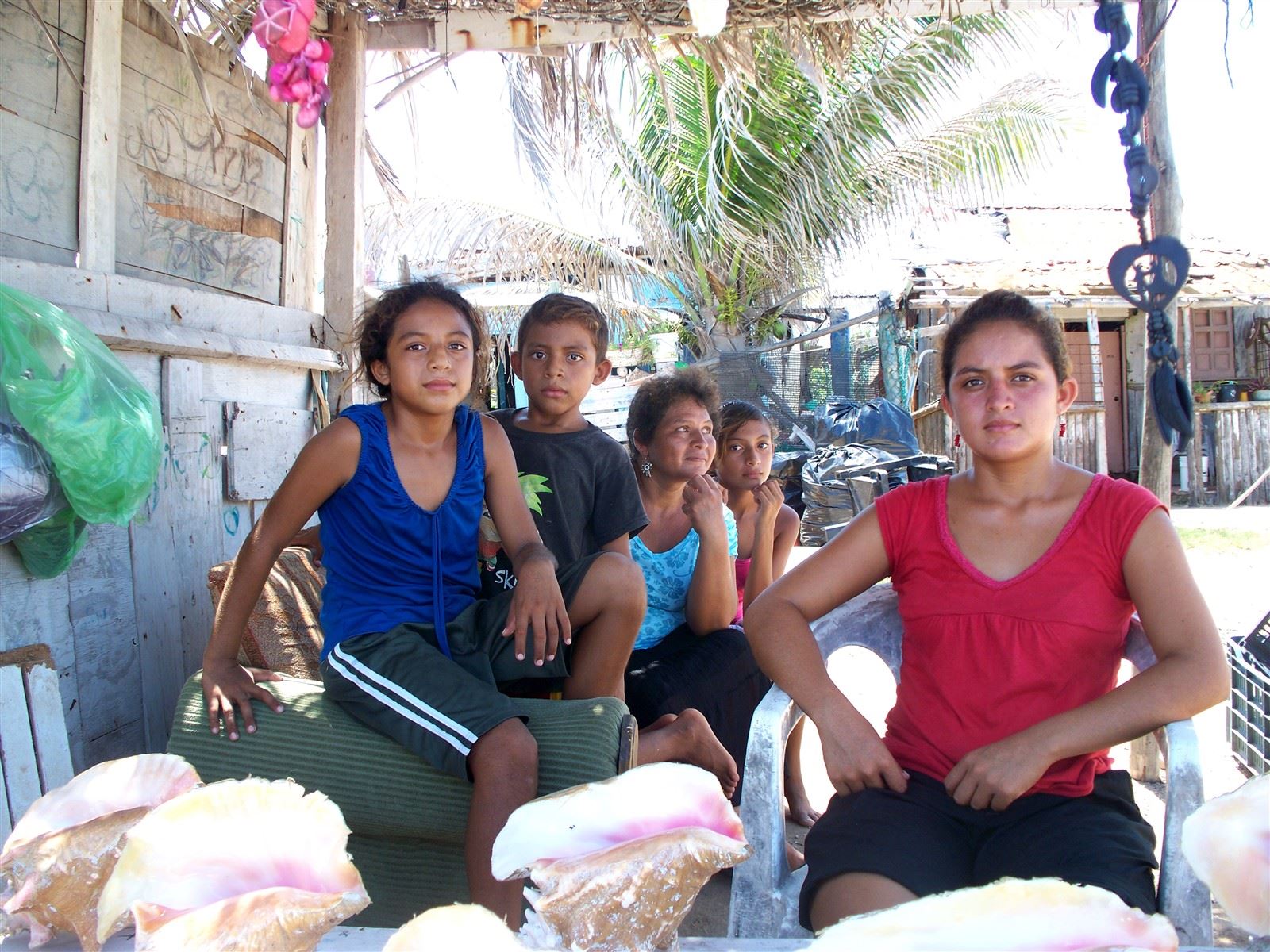 A family from the Colonia. They have started a business selling seashells to tourists.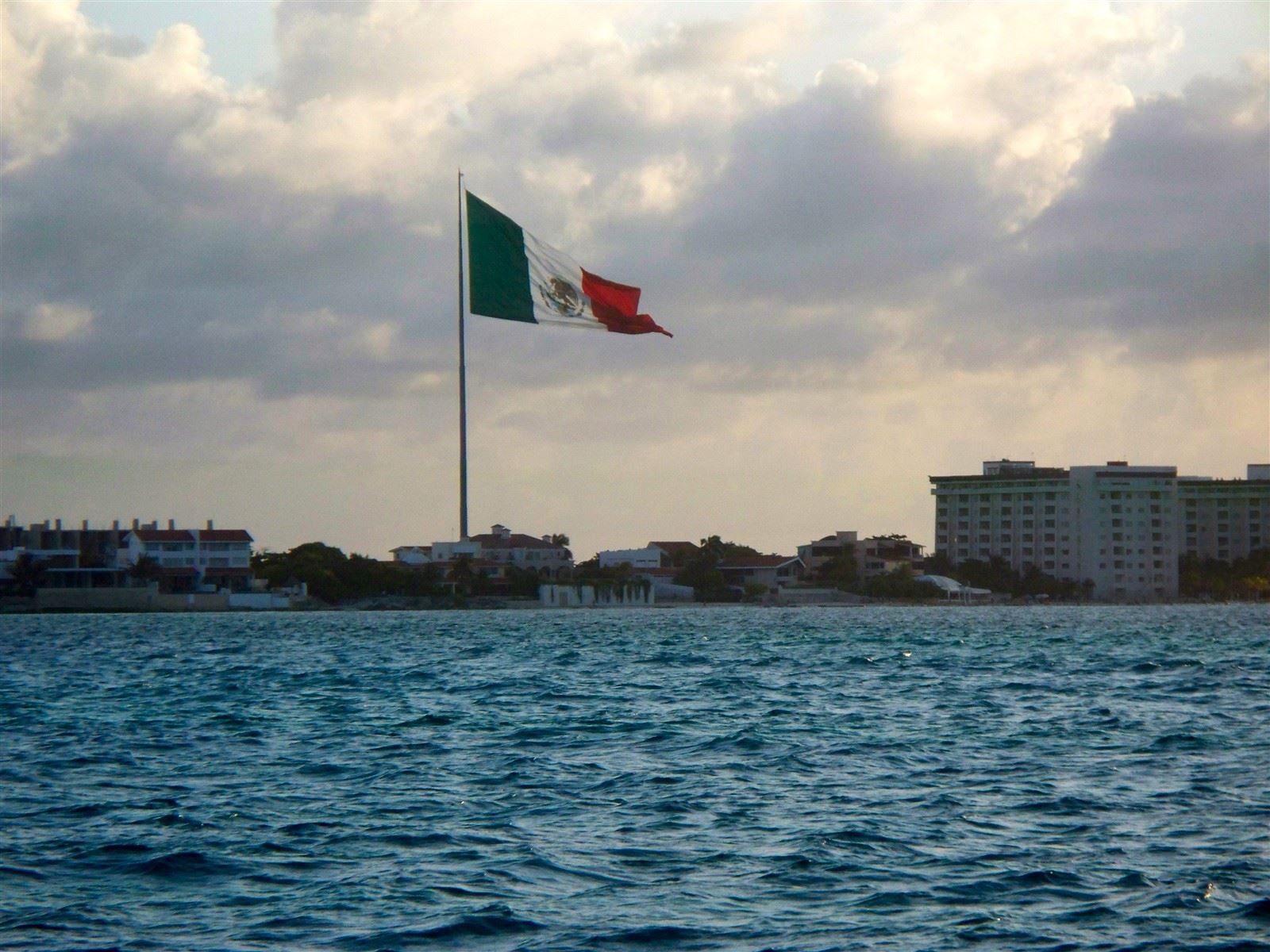 Arrival back on the mainland of Mexico. Thanks to God for safety on choppy waters, the gift of Spanish, and the privilege of doing his work.
Please say a prayer now for Mexico, for deliverance from gang violence, drugs, and poverty and for the Gospel of Christ to take root and grow in the hearts of her people.
/